Chocolate Covered Katie had this great vegan peanut butter cookie recipe. I made it tonight in my search for a healthier cookie. They were delicious. So delicious that I'm eating them in bed right now next to my sleeping kiddo. Her batch only made one pan of cookies. Probably a smart idea because I want to eat them all. But I doubled her recipe below.
https://chocolatecoveredkatie.com/2011/12/11/secret-peanut-butter-cookies/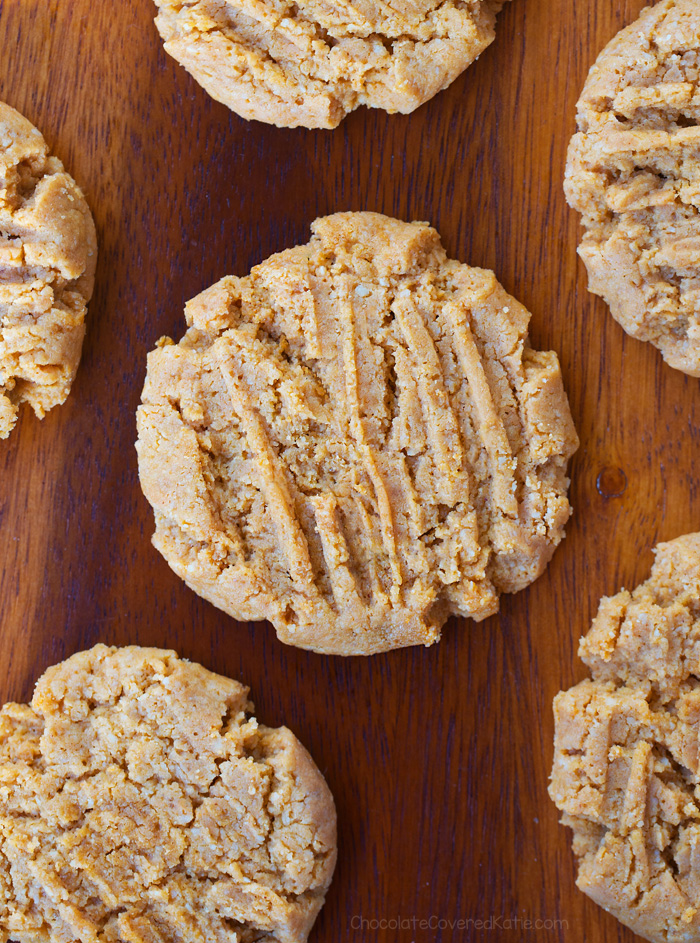 1 cup chunky peanut butter
1.5 tsp baking soda
6 tbsp flour
2/3 cup sugar
4 tbsp applesauce
1 tsp vanilla extract
1/4 tsp salt
Mix all ingredients together, form balls, bake at 350 for 8 minutes. I did not warm my peanut butter in the microwave as she suggested and therefore didn't need to refrigerate my dough before baking and they still came out chewy and soft. Enjoy!